Single family homes for your budget
Rear laned single family homes are perfect for singles, couples and young families starting out or moving up from a condominium, apartment or duplex. These homes are a great option for those wanting a single-family home but who don't want or need as much space as in a larger front attached garage home.
Many appreciate the charming curb appeal of a rear laned home as they have lots of front yard space and feature a welcoming pathway to the front door — sometimes including a cozy front porch. Most rear laned homes offer 2 or 3 bedrooms and at least 2 bathrooms, providing an ideal space for the entire family or guests. These homes are known for their open, bright and sunny layouts with light shining through the large front room windows, which stretches all of the way to the back of the kitchen and eating space.
With the parking at the back of the home and connected to the laneway, there is room in the back for a double detached garage, providing ample parking and storage. In between the home and the garage is ample, private yard space for you to play and relax, or have get-togethers with friends or family.
Let a rear laned single family home in Forest Heights become your dream home.
Rear laned homes in Forest Heights
Rear laned single-family homes in Forest Heights are usually around 1,400 – 1,600 Sq ft. In general, rear laned homes are available at a more attainable price point than front attached garage homes. Rear laned homes in Forest Heights start  in the $330's.
Even though rear laned homes may be more attainable for smaller budgets than a single-family front attached garage home, they offer modern finishing and spacious, open concept layouts with an easily manageable size. Each builder offers their own specifications and upgrade options.
The Forest Heights community
The lots for rear laned single family homes are located in Stage 8 of Forest Heights, close to the community playground. The entire community is located just off of the main heart of the action of the town of Beaumont, meaning you're not far from grocery stores, shopping, amenities, schools and recreation centres.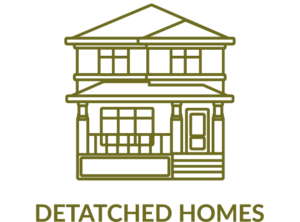 REAR LANED SINGLE FAMILY HOME BUILDERS
The following builders have rear laned homes in Forest Heights available to build or as a quick possession.
Learn more about the Forest Heights development, community and these homes by contacting us today.