Come home to your front attached garage single family house
Front attached garage single-family homes are the most popular home style in Forest Heights. Many homeowners in Beaumont look for homes with a front attached double garage as opposed to a rear-laned home, as they enjoy the convenience of parking in their garage and stepping right into their home. These homes are suitable for singles, couples and families of all sizes as they offer a large variety of floorplan options and features.
Ample private backyard space and ideal square footage make front attached garage homes perfect for a growing family, or for grandparents wanting extra space for the grandkids. Whether you're looking to upgrade from a condo or duplex or downsize from a larger build, a front attached garage home can be the perfect fit for you.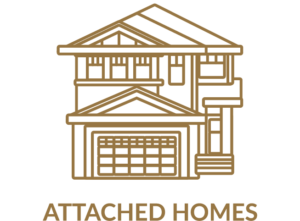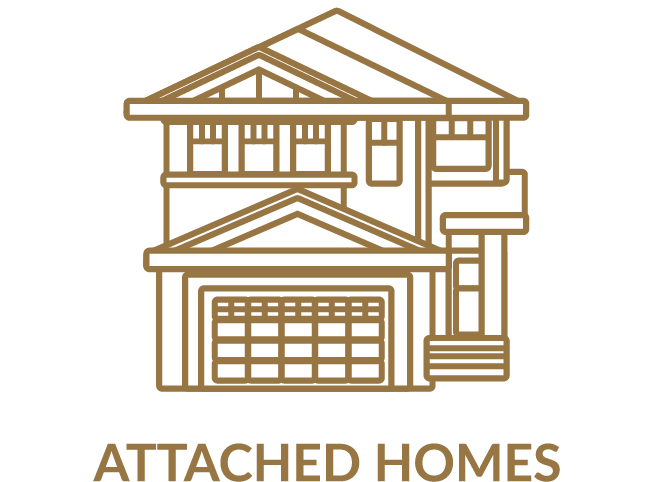 Attached garage homes in Forest Heights
Available as both a one level bungalow home or a two-story home, the options are endless. The bungalows are popular with couples or singles "right-sizing" from a two-story home or acreage. They may want to spend their retirement years with a home on one level, with the basement for recreation and guests.
The bungalows with a front attached garage have between 1 to 3 bedrooms, depending on the layout and the needs of the homeowner. Stage 9 offers beautiful pond-backing walk-out lots — perfect for a walkout bungalow with a front attached garage.
The two-story homes with a front attached garage are a staple of the neighbourhood. These homes range from 1,700 sq ft to 2,700+ square feet, depending on the size of the lot. Busy families can choose a floor plan and finishings to suit their lifestyle and give everyone in the family space to grow.  Each homebuilder in Forest Heights offering this home type has their own unique floorplans and options to fit a variety of budgets.
Front-attached garage homes in Forest Heights start in the mid $400's.
The Forest Heights community
The front attached garage home type lots are available in Stages 7, 8 and 9 in Forest Heights.
Stage 9 is the newest and final stage of the community and offers a variety of lot types where you can build your new front attached garage home. Pond backing (with and without walkouts), pie-shaped lots, and estate backing lots are just a few options you can choose from. Walkout homes onto one of the two ponds in the community are a popular option, as they open the basement of the front attached garage home and provide a brighter, more open living space on the lower level.
FRONT ATTACHED GARAGE HOME BUILDERS
The following builders have front-attached garage home styles available in Forest Heights.
Learn more about the Forest Heights development, community and these homes by contacting the homebuilders today.